The Camisole Project is a non-profit organization.
Over the last 5 years "The Camisole Project" has been providing a FREE post-surgical camisole and heart shaped pillow to any woman who was having Breast Cancer Surgery at local hospitals including but not limited to Burlington, Oakville , Milton, Hamilton, Mississauga, and the Niagara Region.
We have been honoured to be able to donate this post-surgical specialty camisole that has drainage pockets to provide comfort and protection during this critical time. It is made of a very soft material with a foam puff insert to keep you looking balanced after surgery. We want every woman feeling as comfortable as possible.
5 ½ years later we are excited to announce that in conjunction with DIVAS Changing Lives, The Cancer Kindness Initiative and support from many community partners we are expanding the Camisole Project.
Camisoles come in sizes ranging from XS-4X
For more information, or to arrange to pick up your Camisole, please contact us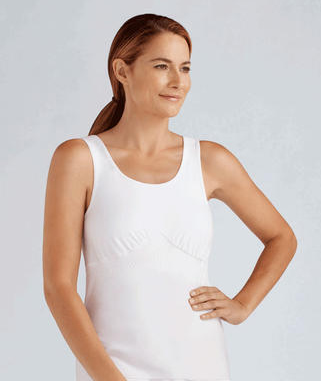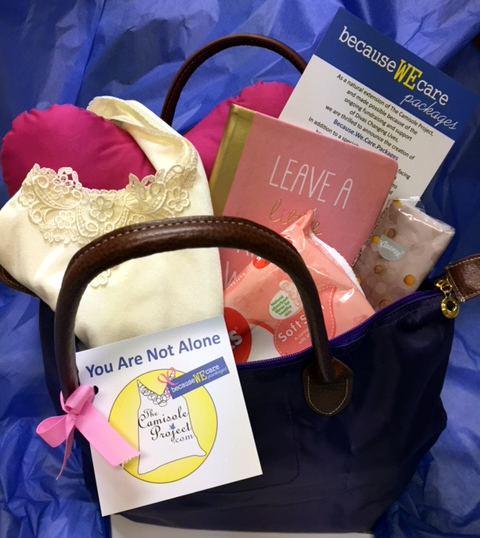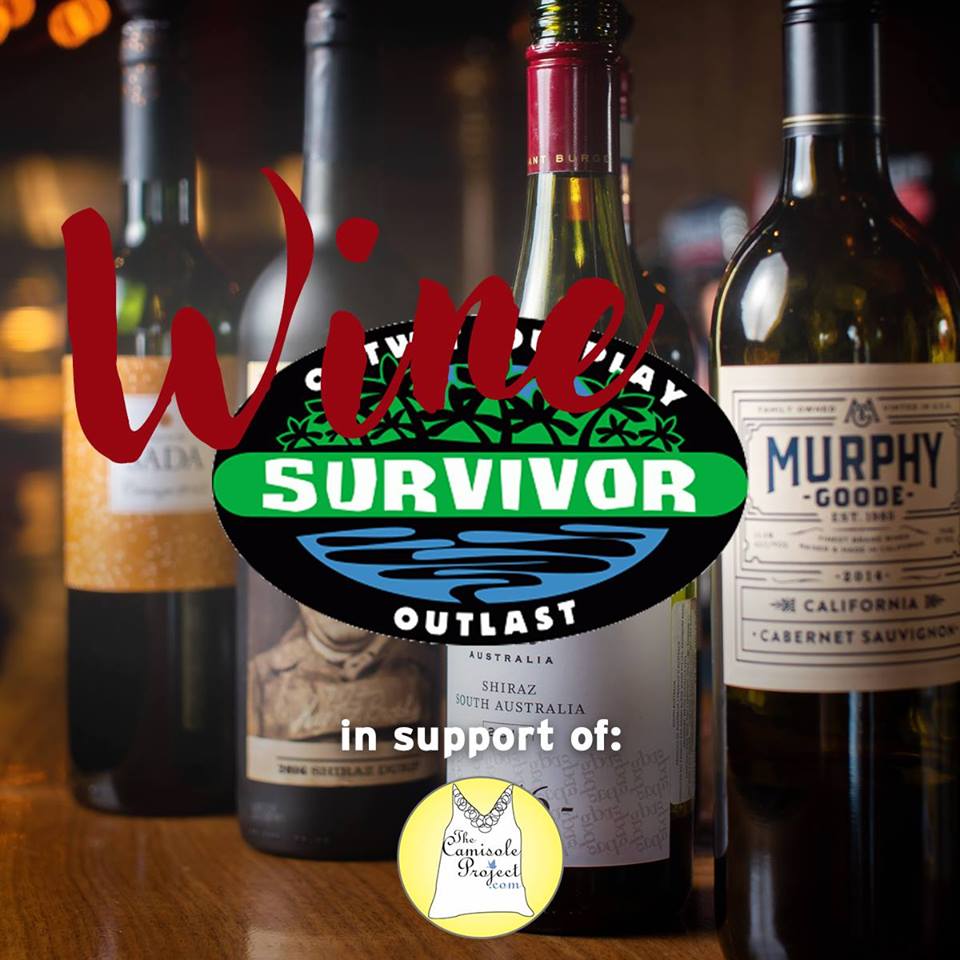 Recently diagnosed and booked for Breast Cancer Surgery?
You are not alone!
We are now giving women a BECAUSE.WE.CARE. package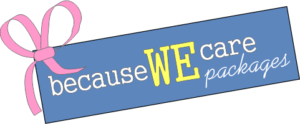 This  Because.We.Care. Package is just for you – because we DO care, and want you to know that as you face this breast cancer surgery and diagnosis you are not alone.  We have included items that we know from experience will be helpful to you:
A post-surgical camisole that will make the days following surgery so much more comfortable with drains, a heart shaped pillow for under your arm that will help with the discomfort of a lymph node surgery, a journal and pen for you to use for taking notes at doctor's appointments, and to write down important things you don't want to forget, baby wipes to use after surgery when bathing or showering isn't recommended but you still want a quick freshen up! A pair of cozy socks while you sit and wait for surgery or tests, or just want to relax. A pack of Kleenex – no explanation required xo, and last but not least, an all natural lip balm and calming body butter to give you a lift – it smells and feels so nice!
This is a challenging and life changing experience, and to you we wish so much strength, grace, hope and love.
Donations to "The Camisole Project"
Donations from the community are very important to "The Camisole Project" BECAUSE.WE.CARE packages.  Every year more women are made aware of the initiative and the need is growing!  We rely on the generosity of donors, sponsors and supporters to ensure the longevity of our Project.  The BECAUSE.WE.CARE packages cost $100 each, so we very much appreciate financial assistance in any amount.
If you or someone you know would like to donate to our Camisole Project please don't hesitate to contact Barb at  admin@bodymedboutique.com
Cheques can be made out to The Camisole Project. We also accept Visa, MC and cash.
You can pay securely online with Paypal. Thank You for your Support.
Yes, the camisole was amazing and helped me a great deal, especially with managing leakage with a faulty plug on one of the drains. It was able to hold the drain pouches upright in the pockets. It was perfect. And I felt more comfortable and in control.
Pat
The camisole fit perfectly, with the drain pouches, and pocket for the soft insert. It made my at home recovery as comfortable as it could be following a major surgery. It allowed me to feel relaxed about my appearance with friends and family as they came to visit during my recovery.  This program is a much needed service for breast cancer patients, and I will support the program following my recovery, through the scheduled fund raising events.
Sandy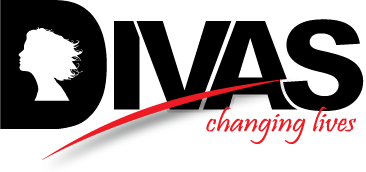 The Divas Changing Lives partner with local non-profit, grass roots organizations to help raise funds for their various programs and services dealing with women's cancer, primarily breast cancer.